I'm not usually one for confrontation on this blog. I like to keep things relatively light and fluffy and friendly. I really just don't like to stir the pot (except for after the Charlie Hebdo attack, that is).
But now, it's time to get serious up in this bitch!
We're gonna get all "desert island" here as I ask, "if you could only pick one comic publisher's offerings (comics, novels, TV, movies, etc.), who would it be? Marvel or DC?"
I warned you, didn't I?
Before you decide, let's recap some of what each has to offer, good and bad. The links in the bullets will take you to Wikipedia pages listing ev-er-y-thing...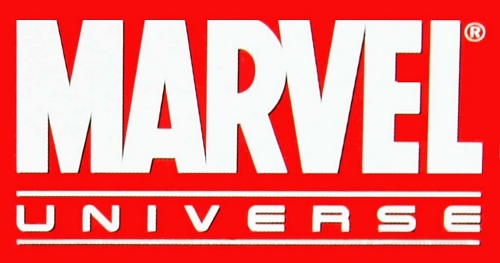 Marvel:
Comic Books: A-M | N-Z - some of the really famous characters include Spider-Man, The X-Men, The Punisher, Daredevil, Captain America, Black Panther, The Hulk, Iron Man, Thor, Men In Black, ad infinitum
Movies - including Captain America, Iron Man 1-3, The Avengers, Blade, Fantastic Four, Daredevil, Elektra, Ghost Rider, past attempts at Hulk movies (good and bad), and Guardians of the Galaxy as well as imprints that cover Men in Black, Kick-Ass, and the upcoming Kingsman: The Secret Service
TV Shows - dating back a ways to my personal favorite Bill Bixby/Lou Ferrigno's The Incredible Hulk, Agents of S.H.I.E.L.D., Agent Carter, and the upcoming Daredevil along with animated shows like Spider-Man and His Amazing Friends
DC:
Comic Books - including classic characters like Batman, Superman, The Watchmen, Wonder Woman, Aquaman, Flash, Shazam, Green Arrow, Green Lantern, and the newer Astro City titles under Vertigo
Movies - Christopher Reeve's Superman I-IV, Batman (including Returns, Forever, and & Robin), Batman Begins (along with The Dark Knight and The Dark Knight Rises), Catwoman, Watchmen, Jonah Hex, Man of Steel, Superman Returns, Road to Perdition, V for Vendetta, RED, The League of Extraordinary Gentlemen, and The Losers (yes, Chris Evans has swung both Marvel and D.C.)
TV Shows - stuff like Lynda Carter's Wonder Woman, the old 60s Batman, Lois & Clark: The New Adventures of Superman, Smallville, Arrow, Gotham, and The Flash as well as animated shows like Super Friends, Batman Beyond, and Batman: The Animated Series
Of course both lists above are missing things. That's why there are links to Wikipedia. Hopefully that is exhaustive enough. Fill in mentally as need be.
Now, no excuses allowed. No bargaining. No trade offs. Pick one. Right here. Right now.
I'm going with Marvel. Hands down.
And I think I'm dumping my seven-episode DVR'd backlog of Gotham to make room for Agent Carter. Sacrifices must be made, right?
Create your free online surveys with
SurveyMonkey
, the world's leading questionnaire tool.